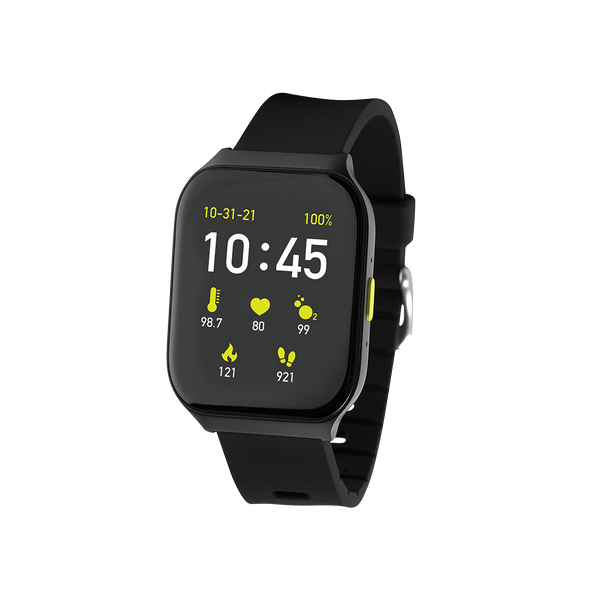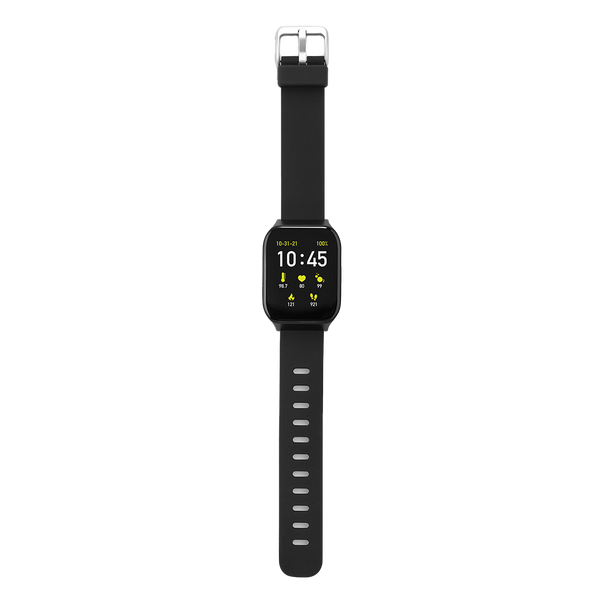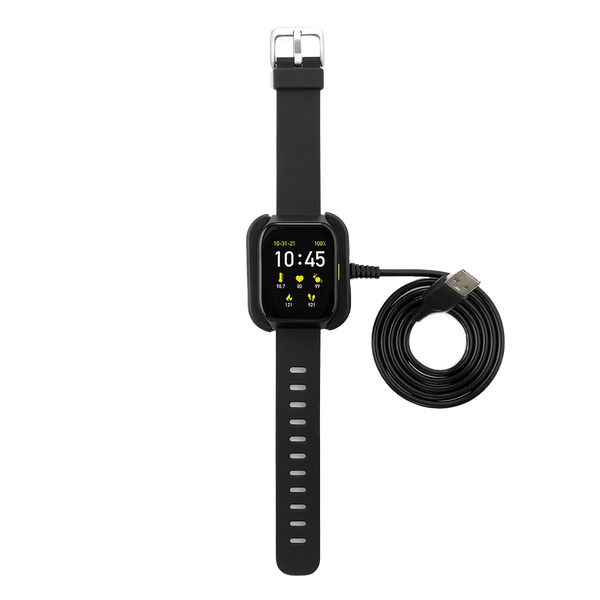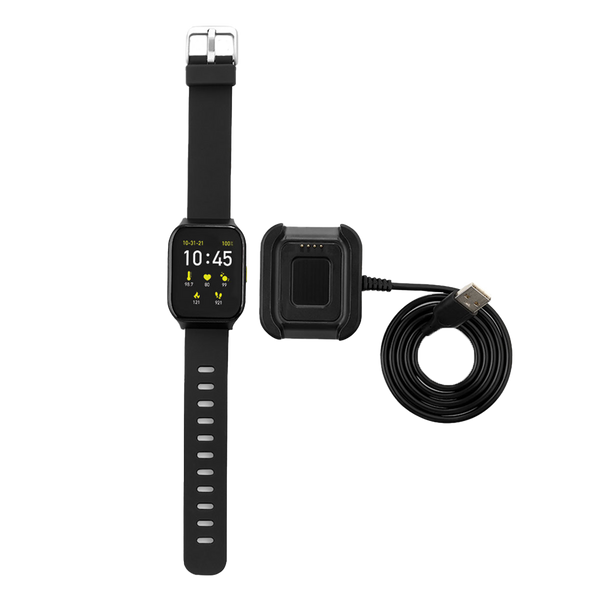 Overview
The Orbic SmartWrist ensures you're always in the know about all those really important small details that make you, you - like your pulse oxygen levels, heart rate, body temperature, and the amount of sleep you're getting. Additionally, the Smart Wrist helps you set and keep track of fitness goals, alert emergency services in the event of an emergency with SOS and Fall Detection and set up Geofencing to designate safe zones, plus with an all-day battery life and 4G Connectivity, the SmartWrist by Orbic will become your favorite, and most reliable accessory.
Vital monitoring - Keep track of those all-important details with the SmartWrist by Orbic: monitor pulse oxygen levels, body temperature, and your heart rate, and then share your history with your healthcare professional on the Orbic Care Platform.
SOS and fall detection - Ensure your safety is in good hands with the SmartWrist. Bad trip? The SmartWrist's Fall Detection feature will reach out for help with auto-dial to emergency contacts or services.
Smart and complimentary - The Smart Wrist features a 1.78" AMOLED display and plenty of options to add a custom touch with compatible stylish watch.
Location monitoring - Designate safe zones and set up alerts that monitor your whereabouts and sends an alert in the event that a safe zone is breached.
View more
View less
Specifications
Display
1.78" AMOLED Corning Glass
Battery
430mAh battery charged via a dock.
Connectivity
Wi-fi 2.4 5Ghz Bluetooth 5.0
Speed-Power
Qualcomm MSM4100 (1.7 Ghz)
Product Guides & Warranty
FAQs
How do I access Orbic Care portal
https://orbiccare.com
View all FAQs
How to video
Learn about the Orbic Smartwrist with this step by step video, that will take you through how to set up, pair and use your Orbic Smartwrist