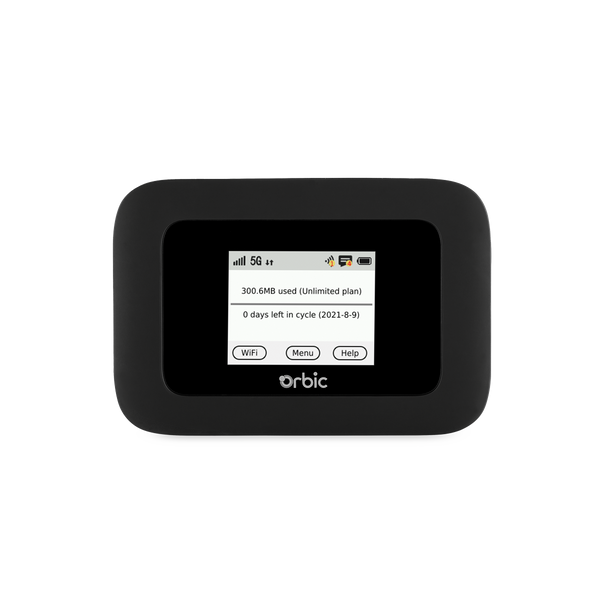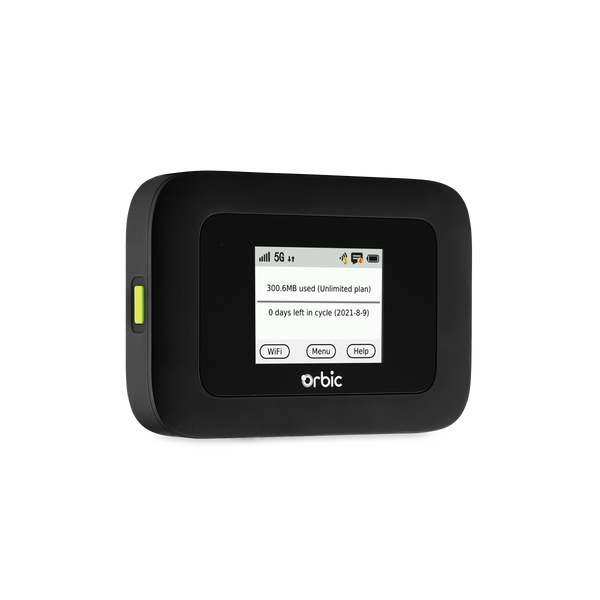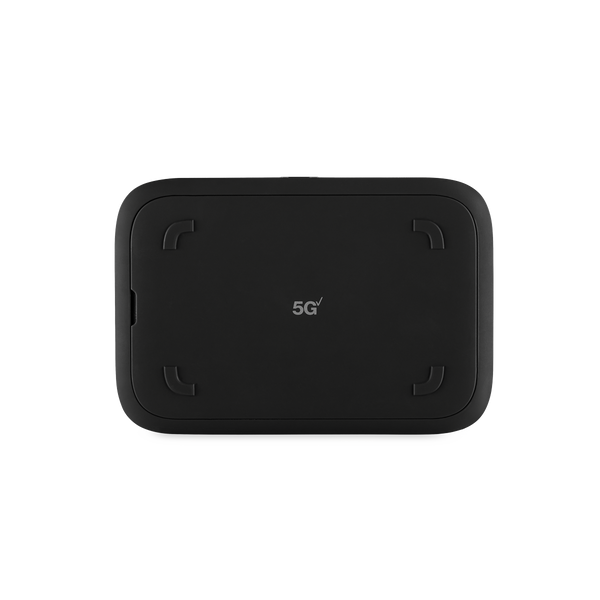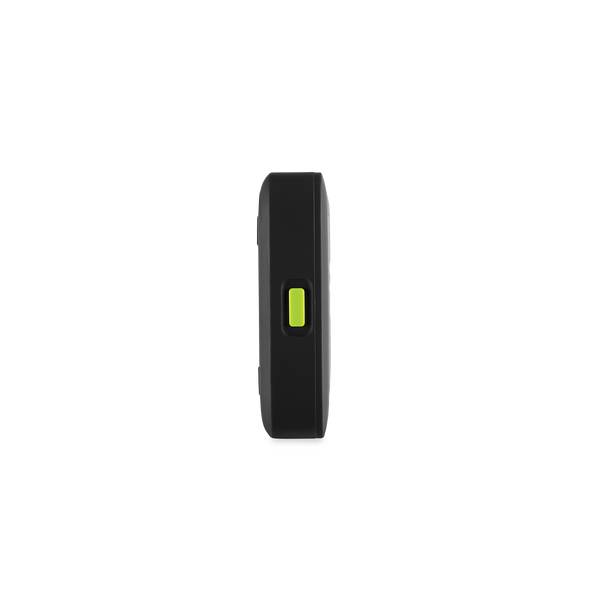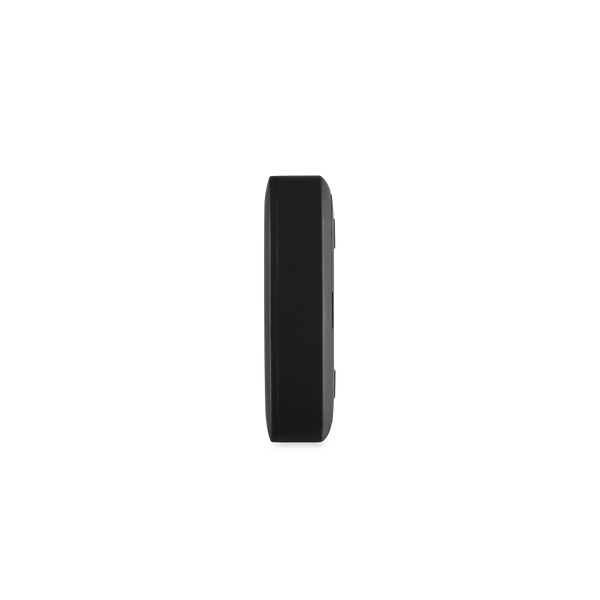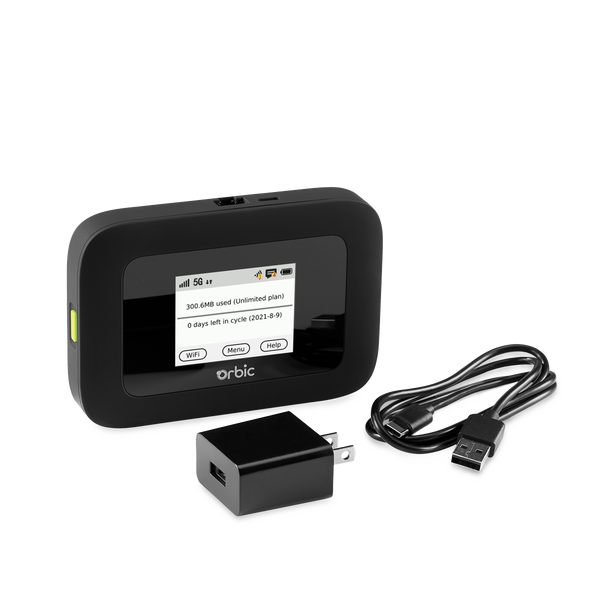 Orbic Speed 5G UW Mobile Hotspot
Overview
Stay connected with the Orbic Speed 5G. The Speed 5G is a lightweight, long lasting, portable hotspot that connects up to 30 Wi-Fi enabled devices at 5G speeds for up to 9 hours of continuous use.
A battery that keeps going - Long lasting, rechargeable 4,400 mAh battery that offers up to 9 hours of continuous use.
Ultra-fast, very reliable - Dual band 802.11 b/g/n/ac/axn/ac/ax Wi-Fi for faster data speeds, superior range and greater energy efficiency.
Wi-Fi for you, and your friends - This portable, lightweight mobile hotspot device connects up to 30 Wi-Fi enabled devices.
Secure browsing - Scams not likely, the Orbic Speed 5G supports Wi-Fi security protocols for connectivity.
View more
View less
Specifications
Network
5G UW N257/260/261 5G N2/5/25/41/48/66/71/77 4G LTE B2/4/5/7/12/13/14/25/26/29/ 30/41/66/71 Cat 20 support 3G B2/4/5/8
Battery
4400 mAh removable 10w Type C USB charger
Connectivity
Wi-Fi 2.4 & 5 Ghz Wifi 6 enabled 802.11 b/g/n/ac/ax 1x Ethernet port
Size and Weight
126 x 92 x 22mm 281 grams
Speed-Power
Qualcomm SDX55
Translation missing: en.products.product.other
Connect up to 30 devices at once via Wi-fi Ethernet port connectivity.
FAQs
Orbic Speed 5G shows a message on the display that the "Charger is plugged in too Long" and stops charging.
This is a feature to prevent the Orbic Speed 5G over heating or over charging the battery. The Orbic Speed 5G shouldn't be plugged if for extended periods (weeks) at time. If you see this message pop up, simply unplug the charger cable and let the Orbic Speed 5G operate on battery power for approx. 10 minutes, before plugging in the charger cable again.
View all FAQs
How to video
Purchased or looking to purchase an Orbic Speed 5G UW Hotspot, this step by step video will take you through how to set up, pair and charge you Orbic Speed 5G hotspot