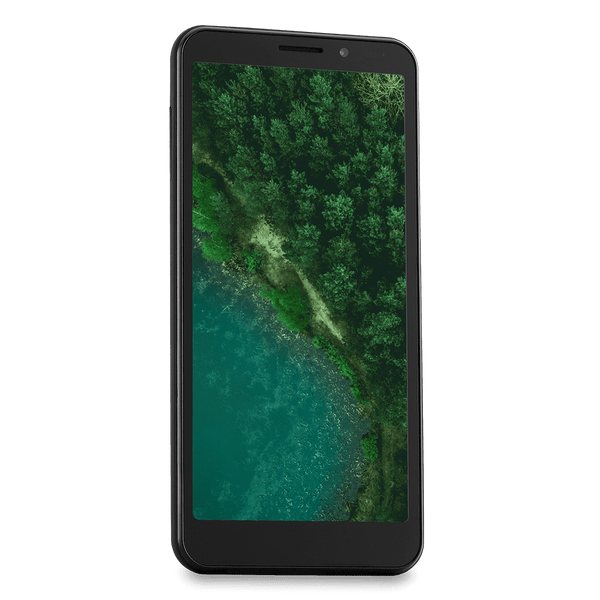 Orbic Maui+ 4G LTE Prepaid - Tracfone
Overview
Keep in touch with the Orbic Maui + prepaid - Enjoy the freedom of a perfectly compact, pocket-sized device that provides crystal clear calls, a large 5.45" HD+ display perfect for browsing social media, texting and emails, and a long battery life with this budget-concious smartphone from Orbic.
Stay connected - The compact Orbic MAUI Prepaid has a large 5.45" HD+ display so you can read texts, emails and notifications with ease. This perfectly pocket-sized phone is your everyday companion for staying connected on the go.
Talk for hours and hours - The 3,000 mAh long-lasting battery won't run out of juice before you do, with up to 10 hours of talk time on a single charge the Orbic MAUI makes one trusty sidekick.
Wi-Fi call enabled - No network connection? No problem. The Orbic MAUI+ Prepaid allows you to make and receive calls while connected to Wi-Fi. And with VoLTE, you get superior call quality, all while being able to browse your social feed or access your favourite apps.
Snap a quick pic - Turn those impromptu moments into lasting memories. The easy to use 8 MP rear camera is perfect for taking a share-worthy photo. And for those who want to snap a quick selfie, the 5 MP front camera won't disappoint.
1-Year Manufacturer Warranty - At Orbic we hold ourselves to a high standard, but we understand that things happen, a flaw here, a bug there - that's why we protect your purchase for up to one year with our Orbic Manufacturer Warranty.
View more
View less
Specifications
Display
5.45" HD+ 18:9 Scratch Resistant Glass
Network
4G: B2/4/5/12/13/25/26/41 3G: B2/4/5 2G: B2/3/5/8
Battery
3000 mAh Non-removable 5w charger
Connectivity
WiFi: 2.4 GHz (a/b/g/n). Bluetooth 4.1 3.5mm Headset jack
Size and Weight
156.6 x 77 x 8mm
Camera
Rear: 8MP with Flash / Front: 5MP
Memory
32GB ROM on board + Micro SD Card support up to 256GB