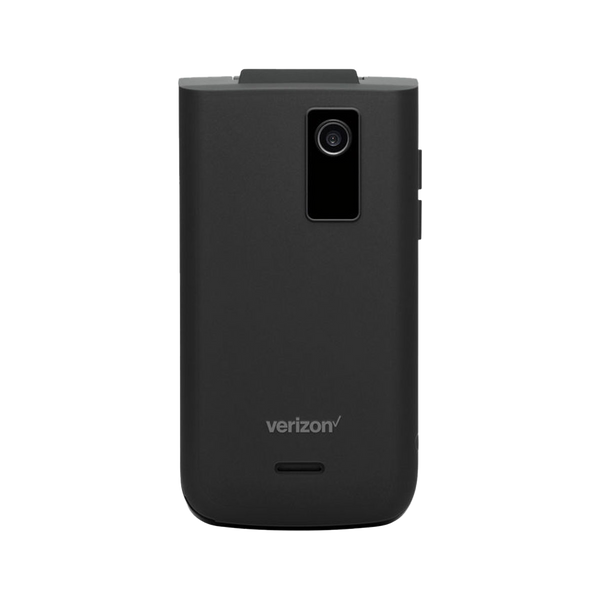 Orbic Journey V 4G - Spectrum
Overview
If you're looking for a basic, simple phone experience, turn to the Orbic Journey™ V. Its well-spaced keys and 2 large screens make it easy to view notifications and access your must-have features. Stay powered up with a long-lasting 1400 mAh battery. And enjoy clearer calls with fewer hiccups and reduced background noise.
All the Features - Orbic Journey™ V has all the features you need to get you through the day, stay connected with your family & friends. Make HD quality calls and send texts.
Easy to See - Simple, easy to see, well-spaced keypad and easy to use menu.
Forgot to Charge Overnight? No Worries! - With the Orbic Journey™ V long lasting battery you can get up to 10 day of standby time, or get through the whole day and then some If you like to talk with your family and friends.
Two Displays are Better than One - With a large 2.8-inch internal color display, that supports text font adjustment, and a 1.77-inch external display that displays all your messages and notifications. You can check on new messages, incoming calls, and the battery level without even opening the phone.
Don't Feel Disconnected from the Internet - The Orbic Journey™ V still connects to the Internet like a smartphone.
View more
View less
Specifications
Display
2.88-inch QVGA Resolution internal TFT LCD 1.44 inch B&W External Display with Scratch Resistant Glass
Battery
1400 mAh Removable battery 3.5w charger with Micro USB connector
Connectivity
3.5mm headset jack 2.4 GHz wifi EEE 802.11 b/g/n Blue tooth 4.1
Camera
2MP Auto focus main camera
Speed-Power
2.88-inch QVGA Resolution internal TFT LCD 1.44 inch B&W External Display with Scratch Resistant Glass
Memory
1GB Ram 8GB Rom Removable SD card Support up to 512MB